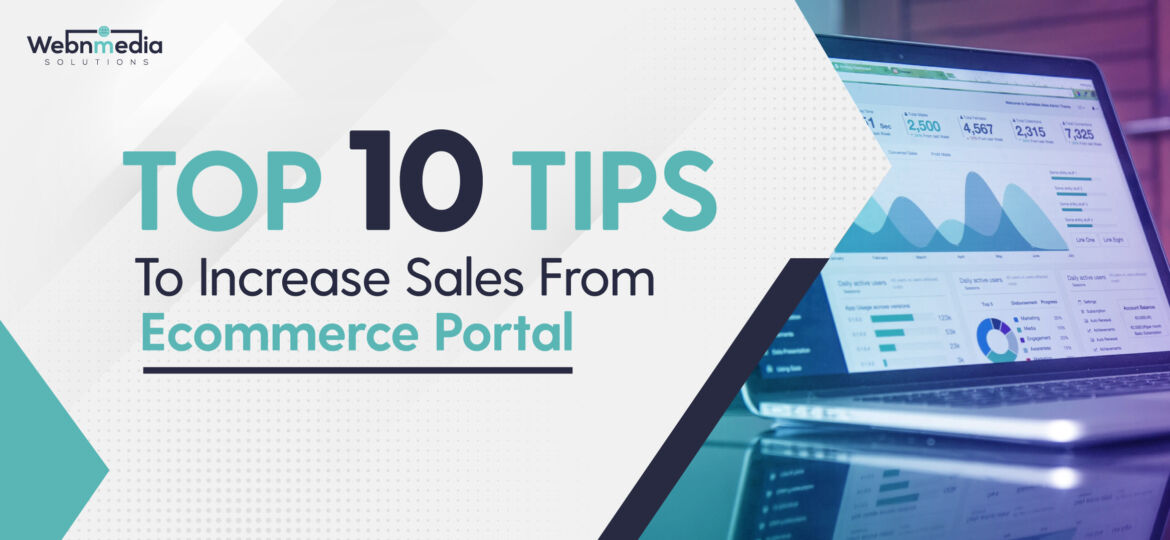 Increasing sales from your online storefront should be one of your objectives, whether you're a startup or an established company. Every company has ups and downs, but you should constantly strive to grow your internet sales. There are hundreds of methods to increase your e-commerce portal's sales, and most of them won't take much time or money. It's less difficult than attempting to boost sales in your physical shops. As you choose the best Ecommerce Development Company in USA you can have the best options right here.
Create a Personal Brand:
Brand awareness contributes to the development of trust, which has a good effect on sales. This may lead to repeat purchases, and over time, your brand name becomes even more trustworthy and popular, resulting in a rise in sales. It's all part of a cycle. So, now that we've established that we need to develop our brand, how do we go about doing so? It may be done in a variety of ways.
Make Effective Use of Email Marketing
Build your email list and use newsletters and effective emails to promote it. Even though many people believe email is obsolete, it is still a highly powerful marketing tool. Remember that these individuals signed up to get your emails because they are truly interested in and/or like your goods. You may find it tough to alter your methods if social media sites and search engines change their rules abruptly.
Use videos are very powerful
If you don't create and use them on your e-commerce site, you're losing out on a huge potential. Videos may offer a great return on investment if they are well-made, brief, sharp, and useful to the viewer. With videos, you have a far better chance of persuading visitors to spend more time on your site. People are more likely to recall what they see in a video than what they read in a book.
Experiment more and more often
Testing is a great method to increase conversion rates and optimize your eCommerce site. You may keep altering your strategy and evaluating how each way affects your key metrics if you aren't meeting your objectives. You can identify where the conversion isn't occurring and why it's not happening at the rate you want it to be looking at your statistics. Choose the Web Developing Company for such effective experimentations.
Make use of data analytics
Analytical tracking can assist you in rapidly scaling your company. Data analytics may assist you in determining the effectiveness of your marketing approach. It is critical that you thoroughly understand your target consumer before putting in place a precise attribution system.
Make Customer Testimonials Work for You
Social proof is a crucial component in gaining consumer trust and increasing revenue. Consumers are more inclined to trust what other customers have to say about your goods than what you have to say. Make sure you include a picture of the consumer who left the review, as well as their name, a nameless or faceless review will not persuade anybody.
Instill a sense of urgency in your audience
FOMO (fear of missing out) is a very genuine fear. While it is important to be fully honest about your business and goods, it is legal and ethical to make customers believe that if they do not purchase from you right away, they will lose out on something significant – this is just clever marketing.
Provide money-back guarantees
Customers sometimes hesitate to make online purchases because they fear that if they are dissatisfied with the goods, they will be unable to return them and get a refund. Buyer's regret is not confined to large purchases; it may also occur with minor purchases. The easiest approach to get over this stumbling block is to provide a money-back guarantee.
Know who your mobile customers are
Today, mobile device adoption is very strong, and a large portion of consumers, particularly the younger generation, use mobile devices to browse and shop rather than desktops. In today's environment, having a mobile-friendly website is essential. You might even create a mobile app to provide even more ease to customers. Apps are simpler to use and do not need downloading; they provide simplicity, speed, and the ability to save selections and settings, as well as being customized.
Provide a variety of communication and payment options
When it comes to communication channels and payment options, each client may have their preferences. Some people prefer email, some like instant messaging or chat, while still others prefer to speak on the phone. Similarly, some consumers may choose to pay through internet banking, while others may prefer to pay by credit cards, online wallets, or cash on delivery. As you choose the Web Designing company you can have the best choices. For your consumers' convenience, it's a good idea to provide several communication and payment options. The simpler things are for your prospects, the more likely they are to become customers and buy from you again.