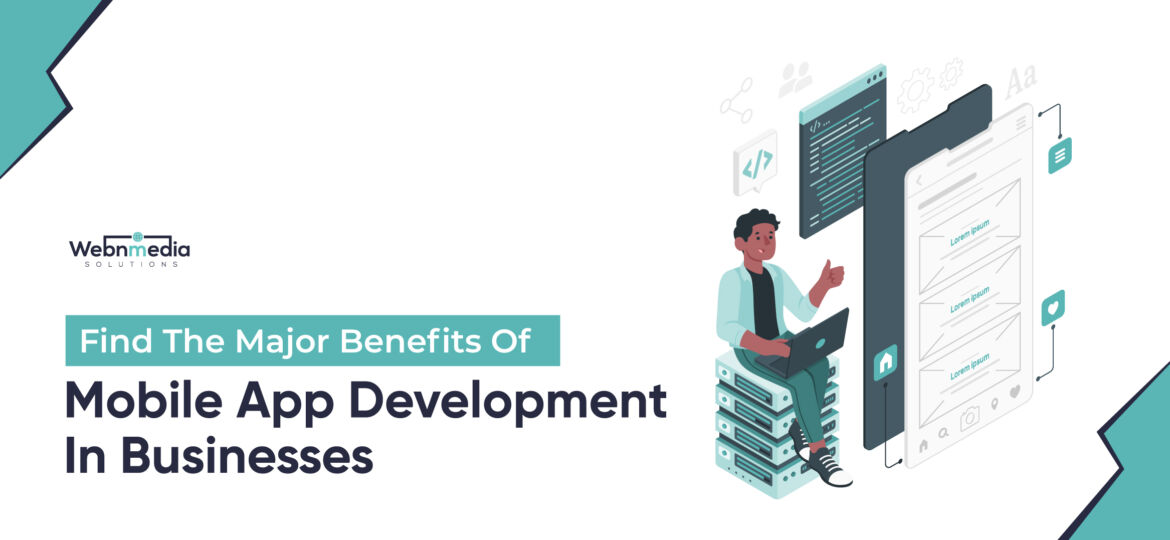 In this world of automation, we are not only using technology as a tool. Rather we are living it. Nowadays, everyone has got the ease of carrying a specific collection of technology in their pockets. Remarking on the advancement in the past few decades, we can easily conceive how mobiles have become an integral part of everyone's life. This makes mobile app development even more important as mobile app usage has increased significantly.
The increase in the demand for mobile apps calls for a mobile development company.
Starting from the ease of communication with the customers to providing ample services to them, any business or organization can achieve a high number of connections in the market and spread its branches conveniently using mobile applications. And all these can be catered to the business by these service providing agencies.
A mobile app development agency helps businesses promote the brand or services and helps in knowing more about the target audience. Mobile app development ventures can achieve all these benefits.
Mentioning the benefits like this with a random methodology is not a great idea. Therefore, we'll see the benefits of mobile app development and how it specifically benefits a business.
Prompting for a higher level of connection with the consumers
Approaching people is the most important task for any business. This is because the business is set up to serve the people only. So connecting with people and converting them into their customers require a specific feature. This feature is the business's mobile app, which has become a necessity now.
It helps in moving beyond the face-to-face and personal communication between the company agents and the customers and hence helps in connecting with a large number of customers at a higher level.
Nowadays, more and more customers look forward to online connections with all kinds of businesses. Here, the business's mobile app can be advantageous as it prompts better communication between the sales executives of the company and the consumers.
More visibility of the business to the customers
To grow effectively, a business needs to get enough recognition among its customers. That recognition and visibility can be increased by the mobile app development of that very business.
This will help a business to serve their customers as much closer as possible around the clock.

Inevitable features of a mobile app
A mobile app of any business has a 24/7 service providing facility as it is available on the users' mobile phones, and they can avail of its services anytime around the clock.
The mobile app provides seamless usability to the customers. It has various buttons and icons which are super responsive and gets the work done in a very short span.
Fast payment options are there where transactions are done with full security and very quickly.
These mobile apps have customer care help services that provide effective and instant help either by messaging with chatbots or calling the customer care contact center.
Grants the customer loyalty to a great extent
What you give is what you get. So true it is. That's the principle on which any business gains prosperity both in terms of company value as well as in terms of customers. Loyalty cannot be forced. Rather it is gained with genuine efforts. Customers get loyal to the business or company if they see honest efforts and experience customized communication.
Since mobile applications serve as the fastest vehicle, which keeps the customers at the least distance from a business, customers feel the reliability which favors their loyalty. This also strengthens the relationship between the businesses and the customers.
Their loyalty will make them choose the business over all others in the market as they trust the services and branding offered to them by that very business. They will even help promote the business by telling their friends and families about the offers, brands, and products given on the business platform.
Enhancing the revenue of the business
As mobile apps help drive more customers and endorse them, this helps businesses grow their revenue as well. According to a report, it has been predicted that the mobile applications market will reach about 935 billion in terms of revenue.
To possess a mobile app for any business means having an asset that helps in the engagement of prospective clients with the brand and services of the company. Thus, these benefits of mobile app development got them immense consideration among all sorts of businesses and organizations. Therefore, one can easily avail of these benefits by contacting the mobile app development agency at https://webnmediasolutions.com, which will prompt their business to grow immensely.
____________________________